Amou Haji, dubbed "The World's Dirtiest Man" died at the age of 94 in his native town of Dejgah, Iran, on October 23, 2022. Haji's claim to fame? Not bathing for over 60 yrs!
He was a hermit, living alone in an ash covered, cinder block shack. It is reported by locals that he survived by eating roadkill and smoking animal feces in a pipe, all the while believing that bathing would make him ill.
Amazingly, Haji lived a long and mostly healthy life. Until, that is, locals finally convinced him to bathe and seek medical examination. A few short months later, Haji grew ill and died.
No, bathing did not kill Haji, as some have speculated, but neither did it save him. He was an old man. Death comes to us all, regardless of our personal hygiene habits.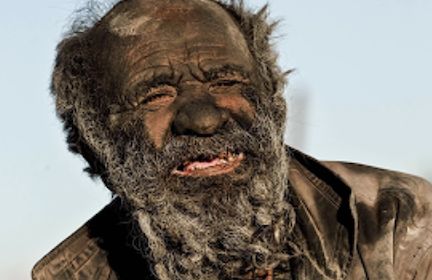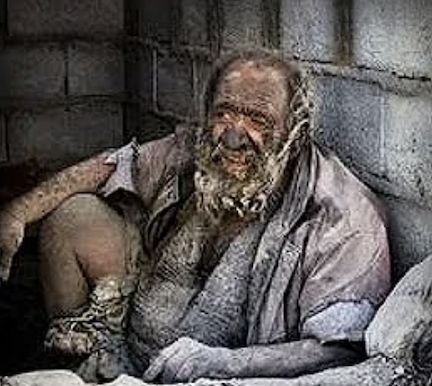 There is a sense in which we all have much more in common with Haji than just our inevitable mortality. The truth is, spiritually speaking, that we are all filthy. No amount of soap and water can wash away the sin that soils, defiles, and darkens our souls.
Yet unlike the ineffectual soap and water the locals used to try to cleanse Haji from his filthy past, there is a washing and renewing which can not only cleanse us from our past, but also grant us ultimate spiritual health and eternal life.
As the beloved hymn so accurately proclaims, "What can wash away my sin? Nothing but the blood of Jesus!"
"Not by works of righteousness which we have done, but according to his mercy he saved us, by the washing of regeneration, and renewing of the Holy Spirit" (Titus 3:5, NKJV).
"But if we walk in the light, as he is in the light, we have fellowship with one another, and the blood of Jesus his Son cleanses us from all sin" (1 John 1:7, ESV).
"How much more will the blood of Christ, who through the eternal Spirit offered himself without blemish to God, purify our conscience from dead works to serve the living God" (Hebrews 9:14, NIV).