Growing up in suburban New Jersey, I can remember when my dad took the family to New York City for the first time. He told us that we would pass through a huge tunnel under the Hudson River called "The Lincoln Tunnel". I was so excited. I couldn't wait to see this great tunnel. I imagined going deep underground with the river above our heads. Would it be dark? How long is it? How will I know when we get there?
As we approached the helix on route 3, there was a series of large overpasses we passed under. I asked, "Dad, was THAT the Lincoln Tunnel?" His reply, of course, was no. Then another overpass came and I asked, "Is THAT it?!". He replied, "Jeffrey, you will know it when you see it." In other words, if I had to ask, then that couldn't possibly be it.
Naturally, as we spiraled down the helix into the toll booths I marveled at those 3 great looming archways leading into darkness. It was very clear to me then: THIS was the Lincoln Tunnel!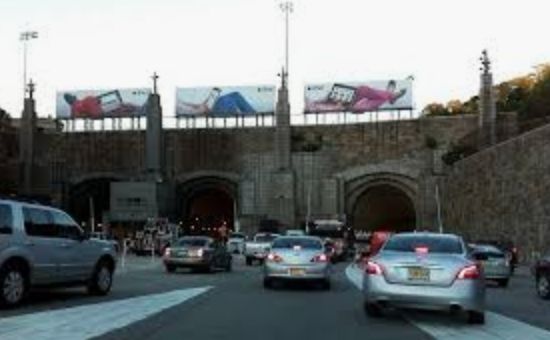 I am relating this story to those who think (or fear) that we have entered into the Tribulation, which is described in the Bible (namely Matthew chapter 24, and the books of Daniel and Revelation). My answer is the same as my Dad's was regarding the Lincoln Tunnel: "No. You will know it when you see it."
This coronavirus pandemic is merely an overpass. It is NOTHING compared to what is to come. But I believe it is a sign that we are nearly there. We are approaching the Helix. And the blessed hope we are expecting from 1Corinthians 15:51-58 and 1Thessalonians 4:13-18 is close at hand.
I believe God is using this pandemic to get the world's attention. I also believe that all believers in Christ will escape the Tribulation to come - in the same way that Noah and his family escaped the Flood, by their faith. Put your trust in the Lord Jesus Christ and Him alone. Accept HIS plan for your salvation, not your own good works, and you will be delivered from the coming judgment.
"For the Lord himself will come down from heaven with a commanding shout, with the voice of the archangel, and with the trumpet call of God. First, the believers who have died will rise from their graves. 17 Then, together with them, we who are still alive and remain on the earth will be caught up in the clouds to meet the Lord in the air. Then we will be with the Lord forever" (1Thessalonians 4:16–17, NLT).
"For God presented Jesus as the sacrifice for sin. People are made right with God when they believe that Jesus sacrificed his life, shedding his blood" (Romans 3:25, NLT).