Currently, a bottle of water in a Costco vending machine costs about $0.25.
The same bottle in an average supermarket costs between $0.50 and $1.00.
If ordered at a bar it may cost around $2.00-$4.00.
In a restaurant or hotel, it can cost up to $3.00, $4.00, or more.
At an airport, amusement park, or theater, you may be charged $5.00-$6.00.
The bottles and the contents are all roughly the same. The only thing different is the location where you purchase them. In Costco, you're expecting a discount, and you get one. In a grocery store, you expect you'll pay a fair retail fee. From there, depending on the location, you expect a certain amount of mark-up, adjusted for ambiance, necessity, or convenience, with each location dictating the "value' of the same product.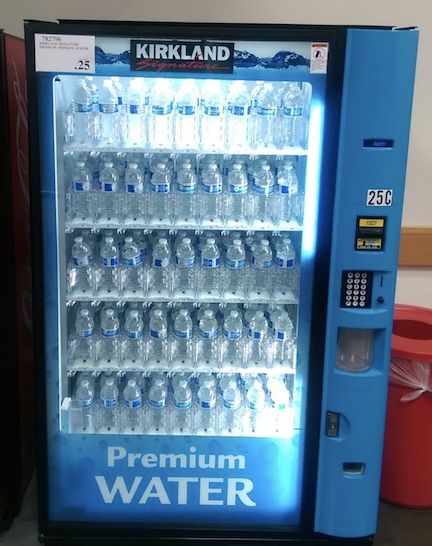 Have you ever felt your own value fluctuate depending on where are? Dining at a celebrity gala might give you a "sense" of having a greater value than if you were dining at a fast-food restaurant or asking for a handout at a soup kitchen.
Attending an Ivy League school might give you a greater "sense" of value than attending a community college, or no college at all. Fellowshipping with dear friends or treasured loved ones may leave you feeling more valued than mingling amongst a group of mere acquaintances or strangers.
Always remember that your true value is ascribed to you, not by your circumstances, but by your Creator. No matter where you are or who you're with, you are worth the life and death of the very Son of God. Your value is immeasurable; as infinite and eternal as the value of the Savior Himself.
That being so, don't allow anyone to detract from the value which God Himself has placed on you. You were created in the image of God, and in Christ, you are a child of the Living God and a joint-heir with Jesus. The eternal Kingdom of God is yours along with all of its benefits.
"So God created man in his own image, in the image of God he created him; male and female he created them." Gen 1:27 (ESV)
"[A]nd if children, then heirs—heirs of God and joint heirs with Christ …" Rom 8:17a (NKJV)