Katherine Martinko, with Tree Hugger, writes:
You've probably heard Nietzsche's famous phrase, "What doesn't kill you makes you stronger." The underlying message is that difficulties can be important growth experiences; they fortify us for the future, make us more resilient and resourceful. The phrase came to mind when I was reading an article by financial independence (FI) blogger Tanja Hester, a.k.a. Ms. Our Next Life. In it, she asks, "What's your 'selectively hardcore'?"
[W]hat Hester's talking about is the idea that sometimes it's valuable to have one carefully-chosen lifestyle habit that may be viewed as 'hardcore' by the rest of the world, but is meaningful to you.
You might not be hardcore in the other things you do, but having that one quirk teaches you important lessons and offers perspective.
Hester's own "selectively hardcore" is turning down the indoor heat to 55 degrees Fahrenheit (13 degrees Celsius), cold enough to solidify the dish detergent and to require a hot water bottle in bed at night. Being a finance blogger, she has obviously calculated the savings (approx. $250/mth x 6 cold months = $1,500/year). She says that she and her husband could afford to turn up the heat, but they don't because "it's important to do one thing consistently that tests you."
What are these benefits that warrant shivering in one's home? Hester writes (expanding on each of these points in greater detail in her original article):
- We're stronger than we think.
- Pain is temporary.
- It's always possible to learn new things or embrace new experiences.
- Comfort is a privilege.
- Gratitude is something you can feel.
"What began as a knee-jerk financial reaction has turned into this wise teacher, teaching us about life, ourselves, and not really about money at all. But we wouldn't have learned these lessons -- and certainly not felt them in our bones -- if we hadn't stuck with this stubborn idea consistently every single winter."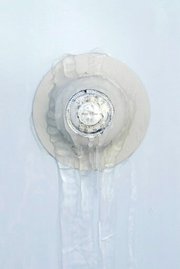 If Christianity has a hardcore quirk, it's found in Jesus' words, "Love your enemies." What could possibly be more "hardcore" than that?
Yet this command should be profoundly meaningful to every Christian. After all, isn't this how God responded to us in our rebellion? Despite our sin (acts of rebellion against God), Christ died for us. Though we rejected Him, He gave everything for us. And then He calls us to love others with the same love. A love that reaches out to its enemies.
Indeed, what begins as a totally counterintuitive act can turn into a wise teacher, teaching us a lot about ourselves. Like how empty we are when it comes to real love and how much we need God's help if we are to love others the way He loves us.
"You have heard that it was said, 'Love your neighbor and hate your enemy.' But I tell you, love your enemies and pray for those who persecute you, that you may be children of your Father in heaven. He causes his sun to rise on the evil and the good, and sends rain on the righteous and the unrighteous. If you love those who love you, what reward will you get? Are not even the tax collectors doing that? And if you greet only your own people, what are you doing more than others? Do not even pagans do that? Be perfect, therefore, as your heavenly Father is perfect" (Matthew 5:43-48).
"But God demonstrates his own love for us in this: While we were still sinners, Christ died for us" (Romans 5:8).