What should have been a routine traffic stop escalated into so much more. A 65-year-old woman named Debra Hamil was pulled over by a police officer in Oklahoma for a broken tail light. You can see on the video that the officer is respectful and cordial. But when he gives her the $80 ticket, she refuses to sign it. She doesn't think she deserves to pay $80 for something that she can easily fix (even though she admits her tail light has been broken for six months).
When the officer asks her to step out of the car, she swears at him, rolls up her window, and drives away. So the cop gets in his car and pursues her. He was on a mission to enforce the law. And nothing was going to keep him from accomplishing his mission.
So now we're in a police chase. She ends up pulling over, but again she refuses to get out of the car. So he pulls her out. She kicks him. And so he tases her. Then he arrests her and takes her to jail. She is charged with assaulting a police officer, which is a felony.
The police officer accomplished his mission, but he wasn't happy about it. Debra Hamil ended up in a police chase, then she was tased, then she was arrested, and finally she was charged with a felony. All over an $80 fine for a broken tail light. Her actions illustrate an important principle; things can only go from bad to worse when we reject authority.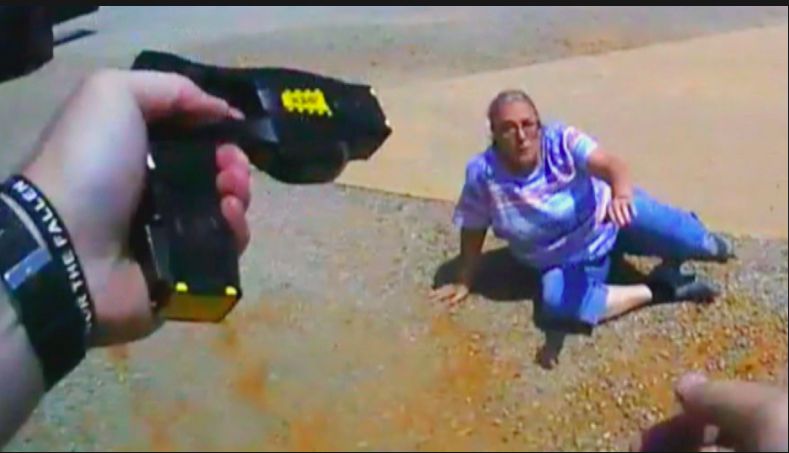 Before I became a Christian, I hated the idea of a big authority figure in the sky telling me what to do. I didn't want a God like that. Maybe that was true you, as well. And even though I am now a Christian, there are still ways I reject Jesus' authority. You and I reject him with every sin we commit.
Similar to the police officer, Jesus is on a mission. But his mission involves more than just enforcing the law. Jesus is on a mission to save us from the consequences of our rebellion. We can either cooperate and reap the benefits of submitting to his will for our lives, or we can resist and make life much harder than it needs to be.
"An arrogant man stirs up strife, But he who trusts in the LORD will prosper" (Proverbs 28:25).
"But blessed is the one who trusts in the LORD, whose confidence is in him" (Jeremiah 17:7).