Lots of people say "till death do us part" when they get married. But few get a chance to prove it as Clara Gantt did. In 1948 she married Joseph Gantt, and not long after that, he was deployed with the US Army to Korea to fight in the Korean War. US Army First Class Sergeant Joseph Gantt was captured and thought to be killed in action in 1950. But his body was never found, and his death was never confirmed by the North Koreans.
His wife, Clara, waited for decades for her husband to come back. She regularly went to meetings with government officials seeking information about what had happened. Clara even bought a house and had it professionally landscaped so all Joseph would have to do when he came home was go fishing.
She was ninety-four years old when his remains were finally brought home for a military funeral with full honors. It wasn't the homecoming she dreamed of, but she finally knew his fate. Clara told a reporter who interviewed her, "He told me if anything happened to him, he wanted me to remarry. And I told him 'No, no.' Here I am, still his wife, and I'm going to remain his wife until the day the Lord calls me home."
She continued to love him till the end, even though it was decades in the making.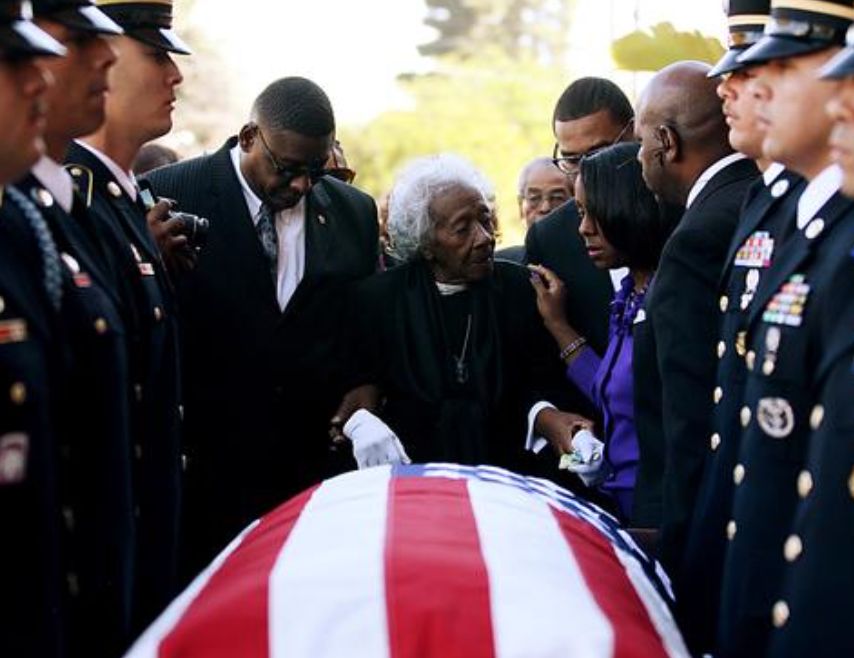 As believers, we are the Bride of Christ, waiting for His return. He doesn't expect us to build Him a home but has called us to be faithful and patiently wait until He takes us home. While Mrs. Clara Gantt's long wait ended with sorrow and disappointment, the patience of the believer will be rewarded with eternal jubilation.
"My Father's house has many rooms; if that were not so, would I have told you that I am going there to prepare a place for you? And if I go and prepare a place for you, I will come back and take you to be with me that you also may be where I am" (John 14:2-3).
"Now there is in store for me the crown of righteousness, which the Lord, the righteous Judge, will award to me on that day--and not only to me, but also to all who have longed for his appearing" (2 Timothy 4:8).