42-year-old Sefa Cebeci was with her husband in a seven-story building in Duzce, Turkey, when just before 7:00 P.M. local time on November 12, 1999, a 7.2 magnitude earthquake shook the city. The building collapsed, and when all was said and done nearly 1,000 people were dead—including Sefa's husband who was right beside her.
Despite rescue team leaders from some countries calling off the search for survivors after three days, an Israeli team pulled her from the rubble after nearly 5 days without food and water. She would have to have an arm amputated and her kidney failure from dehydration nearly killed her.
She was able to survive in freezing temperatures for 105 hours under tons of concrete. How? A closet fell on top of her and protected her from her collapsed house. Her closet became her refuge.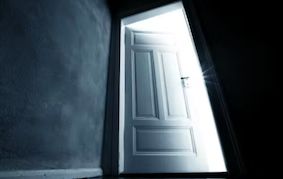 Of course, Jesus exhorted us to "enter into thy closet" to pray, rather make a vain, public show of ourselves (cf. Matthew. 6:6, KJV). The word "closet," variously translated "inner room," "your room," "private room," and "inner chamber" is translated "storehouse" or "warehouse" (Luke 12:24; Matthew. 24:26), and also "bedroom" or "chamber" (Genesis 43:30; 2 Kings 6:12; Zodhiates, Spiros). It refers to any place of privacy where one cannot be easily seen.
If we are to survive the challenges of life, we must seek refuge in our prayer closet. The peace and strength we find there will prepare us for every kind of calamity.