A woman in Woodbridge, Virginia, saw a rarity in her front yard: a two-headed copperhead snake. The snake only has one heart and one set of lungs, but each head has its own brain. This leads to multiple problems.
Both heads want to eat, but since eating takes time, the snake is vulnerable to predators for twice as long. Further, each head wants to go its own way. That means they can't respond as quickly when under attack. Even getting water can be precarious, as one head can drag the other down when drinking.
An expert at the Wildlife Center of Virginia said, "Based on the anatomy, it would be better for the right head to eat, but it may be a challenge since the left head appears more dominant" (Dana Hedgpeth, The Washington Post, 9/24/18). Experts also say that these internal conflicts prevent these rare "dual-cephalic" creatures from living very long.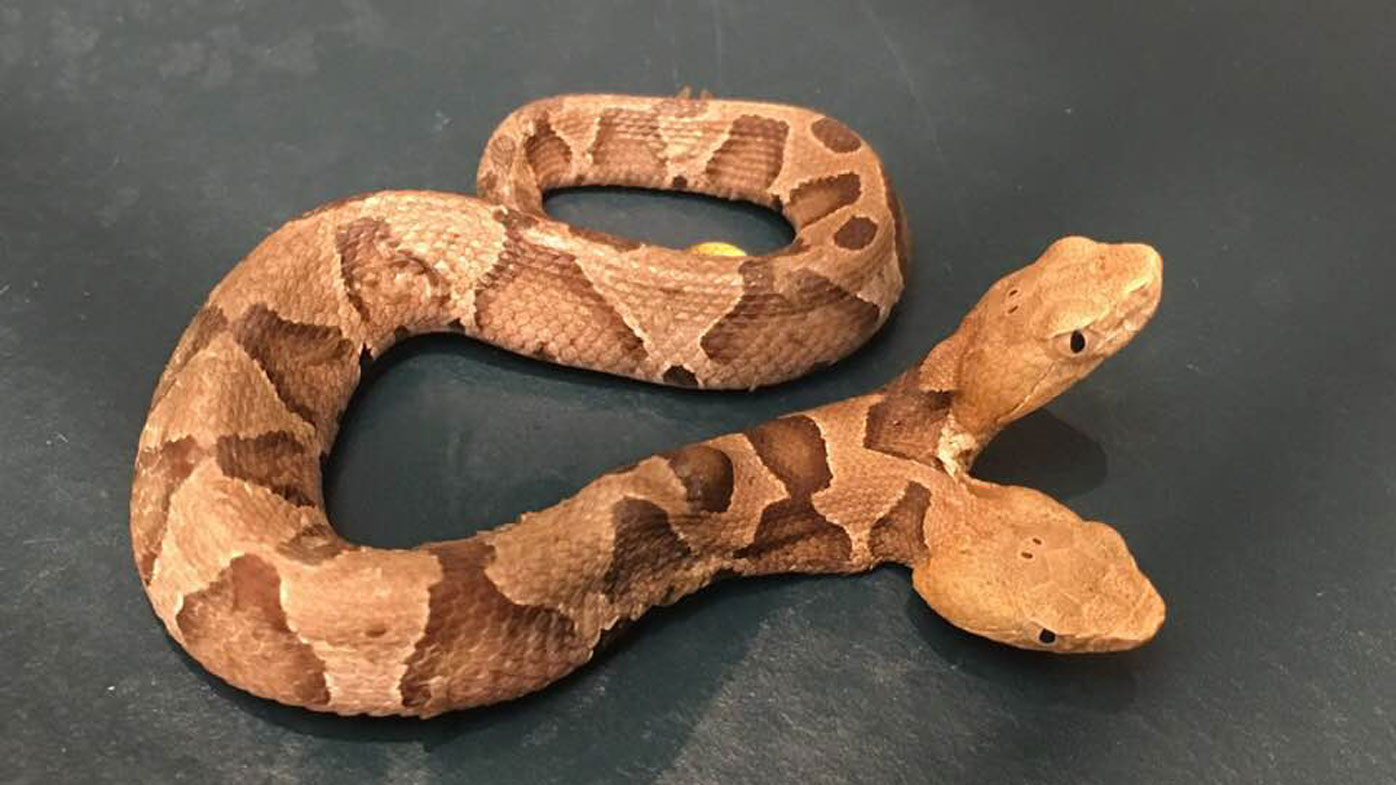 James tells us that the double-minded man is unstable in all his ways (1:7), and implies that double-mindedness reflects impurity of heart (4:8).
Jesus taught, "No one can serve two masters; for either he will hate the one and love the other, or he will be devoted to one and despise the other. You cannot serve God and wealth" (Matthew 6:24). We must choose to whom we will listen if we are to avoid spiritual peril (Joshua 24:15).
Paul wrote, "They that are after the flesh do mind the things of the flesh; but they that are after the Spirit the things of the Spirit. For to be carnally minded is death; but to be spiritually minded is life and peace" (Romans 8:5-6).
We cannot live for the world and the Lord. It is an either/or proposition. Jesus says, "He who is not with Me is against Me; and he who does not gather with Me, scatters" (Luke 11:23).
Don't let double-mindedness leave you more vulnerable to spiritual attack, steer you the wrong way, or drag you down. Make the right choice to be single-minded in your dedication and devotion to the One true Head of the Church, Jesus Christ (Ephesians 1:22).