Tilly, the 2-year-old Border Collie who was ejected from a car Sunday during a crash, has been found.
He was found on a sheep farm, where he had apparently taken up the role of sheep herder.
According to Tilly's owner, he has lost some weight since Sunday's crash and is now drinking lots of water but is otherwise healthy.
PREVIOUS COVERAGE:
RATHDRUM, Idaho -
The Idaho State Police (ISP) is investigating after a crash blocked SH-41 and Hayden Avenue on Sunday afternoon.
ISP said they are looking for people who witnessed the incident.
The crash happened when a GMC Yukon towing a white horse trailer attempted to turn south onto SH-41 when a Buick struck the GMC.
The driver of the Buick, a man from Spirit Lake, was transported to a nearby hospital and was treated and released. No one else was injured.
During the crash, a dog was ejected from the rear of the GMC and is still missing.
ISP said the dog is a 2-year-old Border Collie Heeler mix that goes by the name "Tilly". Tilly has no tail, a dark-colored face, weighs approximately 70 pounds, and was wearing a multi-colored plaid and tan-colored collar with a name tag containing the owner's contact information.
Tilly was last seen running northwest from the crash scene through the field.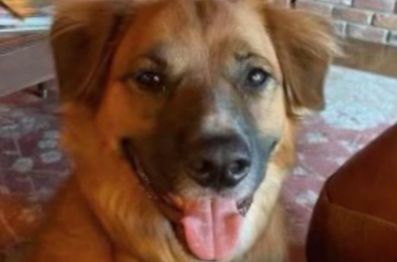 No one should be surprised that a Border Collie would be found herding sheep. Some things you are just born to do!
Maybe Tilly didn't even realize what was in him until he saw that first sheep and instinct kicked in. "Finally!" He said.
What were you born again to do?
"Do not neglect your gift, which was given you through prophecy when the body of elders laid their hands on you" (1 Timothy 4:14).