The film The Man in the Iron Mask tells the story of a man who is locked in a prison in 17th century France. He is also forced to wear a huge iron mask to hide his face. The man in the iron mask is Philippe, the twin brother of the king. Philippe is forced to wear the mask to hide his identity, so he won't be a threat to the king's reign.
The Kingdom of France faces bankruptcy from King Louis XIV's wars against the Dutch, even as the citizens live in poverty. As the country moves toward revolution, Louis spends his time seducing countless women.
But a group of men (The Three Musketeers) help Philippe escape from prison, abduct the king, and replace him with his twin brother. Philippe goes on to rule France as king without anyone knowing, becoming one of the greatest kings in the history of the nation.
In the middle of the story, when Philippe is wearing that iron mask and languishing in prison, he doesn't know why this is happening to him. He doesn't even know that he's the twin brother of the king. And he doesn't know if he will ever be released. By contrast, the author of the screenplay knew that Philippe's suffering would prepare him to be a great king.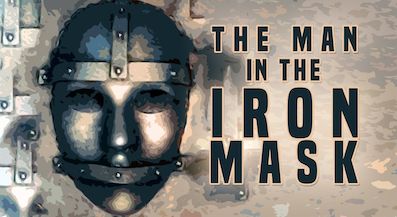 The difference between our perspective and Jesus' perspective is like the difference between a story's characters, and its author. The characters experience the story as it unfolds, without knowing the end. The author experiences the story as a whole. He knows the beginning, the middle, the end - all at once. And he knows how what is happening in the middle of the story is preparing the characters for the end.
When we suffer, we can feel like Philippe. We don't know why this is happening to us. We have no idea when it is going to end, or how it could possibly do us any good.
But Jesus is the author of our story. He knows how it ends because He has an eternal perspective. He knows how our suffering is refining us in the furnace of affliction. Jesus sees how it is building our character, and preparing us for what is to come.
"Remember the former things, those of long ago; I am God, and there is no other; I am God, and there is none like me. I make known the end from the beginning, from ancient times, what is still to come. I say, 'My purpose will stand, and I will do all that I please'" (Isaiah 46:9-10).