My dream car is a burnt orange 1968 Chevy Camero (insert your own favorite). I remember pulling up behind one at a car wash when I was in High School. My dad was with me and I told him how I wished I had the money to buy one just like it. He said, "Wait till you're older. Someday it won't seem so far out of reach."
I've talked to my wife about this long-lost dream and she said, "Even if you had such a car you wouldn't likely drive it because it doesn't fit who you are or how you've lived your life." How does one argue with such wisdom?
But, let's Image for a moment that, at last, I bought the car anyway and had it sitting in my garage, and that every day I went out and sat in the car and daily took a chamois cloth and wiped all the dust off its shiny surface. Imagine also that I studied the owner's manual and could quote sections of it from memory. And, that I went so far as to order the blueprints and schematics so I could study every detail of my Camero. And, that I joined a Camero club and attended conventions, and even once traveled to the place the factory once stood. And, imagine that I so loved the car that I talked about it all the time.
I'm sure you would think it quite odd if I had a car I loved that much but never actually took out for a drive.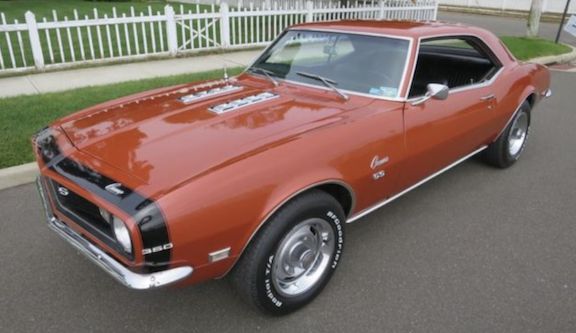 In many ways, that is what we've done with our modern expressions of Christianity.
We've been saved. We have Christ in our hearts. We are his and he is ours. We love and adore him. We enjoy sitting in his presence. We sing songs about him and in praise of him, as we should.
We love the Bible and love to listen to experts who know the Book so well that they can quote portions of it and tell stories of what the Lord has done in the past. Some of us have even traveled to the Holy Land.
But while we do all that, like someone with a 68 Camero that never experiences its roar as it cruises down the highway, we often fail to so pray and believe Christ that we actually experience the power of God's saving grace.
"And when they had prayed, the place was shaken where they were assembled together; and they were all filled with the Holy Ghost, and they spake the word of God with boldness." (Acts 4:31)