The term "suspension of disbelief" was first coined by the poet Samuel Taylor Coleridge in 1817. Coleridge asked readers to allow a "willing suspension of disbelief," so they might better engage with his fantastical poems.
Of course, we have all done this when reading a good book or watching a movie. Often, the difference between a positive or negative review is whether the critic was persuaded to suspend their disbelief. But even as we are persuaded to do this, no one really thinks that Superman can fly, or that Dr. Frankenstein was able to bring a corpse back to life. Rather, for the sake of being taken on the journey, we make a conscious decision to suspend critical thinking.
What we are less conscious of is the fact that we are often called upon to suspend our disbelief when it comes to how we view the real world. For example, who has ever actually witnessed the spontaneous generation of life from non-living matter? The fact that this has never been observed begs the question, what's the difference between this "story" and the tale of Frankenstein's life-imparting lightning strike? As far as we have been able to determine, the one is just as improbable as the other. At least Frankenstein's effort had an intelligent agent behind it while the story we have been told is totally dependent on a chance occurrence. Yet, we consider one a fantasy while the other is touted as a fact.
The greatest minds in the world, combined with all of today's advances in science and technology, don't begin to know how to breathe life into non-living material. It's not just that it's difficult to do, it's that we have discovered it to be beyond the realm of possibility. By any definition, such an event, however it happened, would be a miracle. And yet, without blinking an eye, we have suspended our disbelief and have accepted that it was blind, unguided chance that produced life. Modern science has asked us to allow a "willing suspension of disbelief," so that we might better engage in their fantastical theories about reality, and we have complied.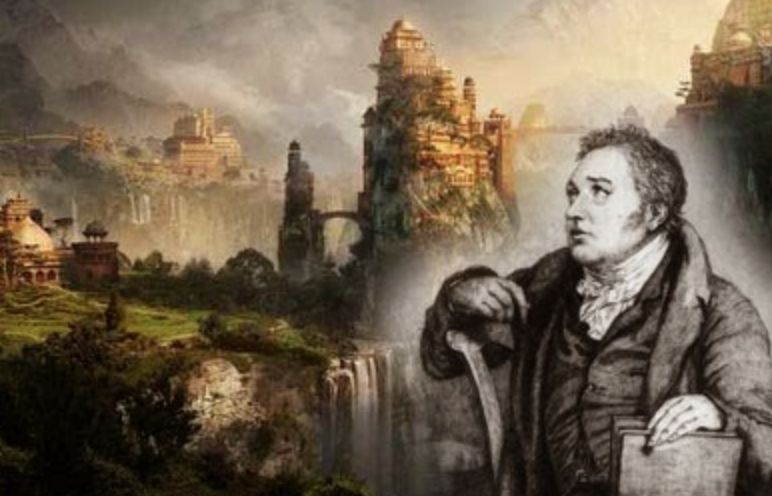 We don't typically suspend our critical thinking to no benefit, so why have we been willing to do this? What is the pay-off? We have turned our critical facilities off and accepted an inadequate explanation for the inexplicable so that we might avoid the implications of the inexplicable. We have suspended our critical thinking in order to embrace a narrative that leaves God out of the picture. In the face of the miraculous, instead of awe, we have chosen suspended disbelief.
"For ever since the world was created, people have seen the earth and sky. Through everything God made, they can clearly see his invisible qualities—his eternal power and divine nature. So they have no excuse for not knowing God" (Romans 1:20, NLT).