There is perhaps no greater picture of total dependence than that of an infant rooting for its mother's milk. The toddler may insist on holding a cup of milk by himself, but he is just as dependent on his parents to provide it. And the dairy farmer, who owns the cows that produce the milk, is just as dependent on his Creator to provide the straw needed to feed his cows.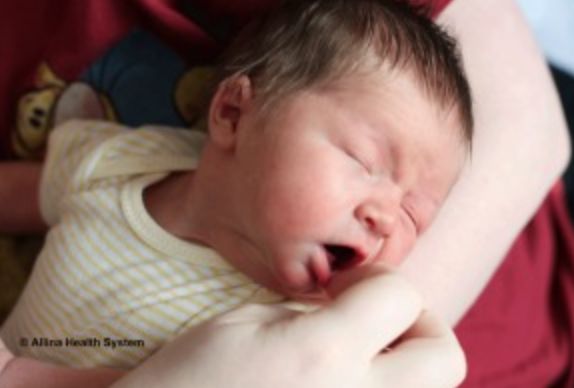 At some point in our growth and development, most of us begin to think that we have arrived at a point of independence. We make the mistake of thinking that by taking on more responsibility, we have become independent.
But we never have, nor will we ever, create our own necessary food, or the universe in which it is cultivated, or the people who grow it, or the teeth that crush it, or the saliva the begins to break it down, or the stomach that digests it, or the biological system that delivers it to the individual cells of the body.
At the height of our abilities, we only ever play a minuscule role in providing for ourselves. But that doesn't stop us from looking at our successes and thinking, "I've got this."
The truth of the matter is that we don't have this, but God does have us. Let a stroke take that tiny part of our independence away and we very quickly come to the realization of just how totally dependent on God we really are.
The point is God has a purpose not just for the provisions He provides but even for the trials that seem to set us back. Blind and arrogant as we are to our total dependence on God, we often need His help to see the truth. Sometimes that help comes in the form of helplessness.
"But he said to me, 'My grace is sufficient for you, for my power is made perfect in weakness.' Therefore I will boast all the more gladly about my weaknesses, so that Christ's power may rest on me" (2 Corinthians 12:9).