Florida Today reports:
A woman said a cat jumped into her car and attacked her, and as she was trying to escape the feline's fury, she was run over by her own vehicle as it rolled in reverse, according to officials from the Florida Highway Patrol.
... Troopers said the car rolled over the woman, leaving her with critical injuries.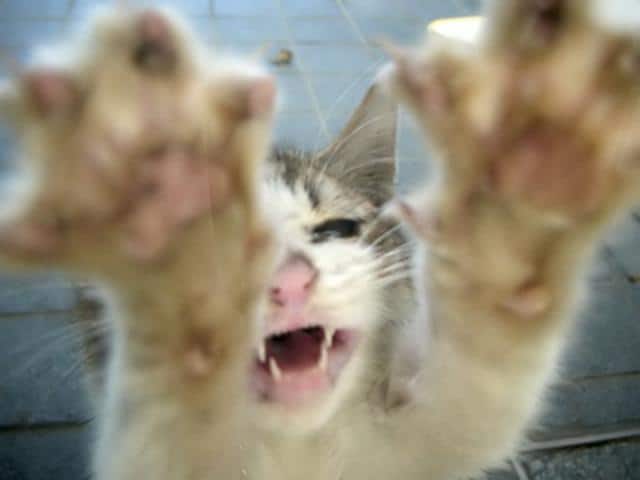 Life can change in a feline flash. From one moment to the next, we live on the edge of potential chaos. Disaster can come at any moment and from any direction.
Nothing and no one is safe from the precarious nature of life. Even Julius Caesar met his untimely end just one month after being declared dictator for life.
Calamity and destruction can find anyone, even the child of God. But while nothing is secure or guaranteed in this life, the believer does find security in the promises of God. What we commit to God, and only what we commit to God, we keep forever!
"But store up for yourselves treasures in heaven, where moths and vermin do not destroy, and where thieves do not break in and steal" (Matthew 6:20).
That is why I am suffering here in prison. But I am not ashamed of it, for I know the one in whom I trust, and I am sure that he is able to guard what I have entrusted to him until the day of his return" (2 Timothy 1:12).
Not only is the believer eternally secure in the promises of God, everything they do in the power of His love is eternally secure, as well.