Recently a young man called to ask me if I could remember a certain sermon I had preached. More specifically he wanted to use an illustration about church history that I had used. It had been years since I preached at his church and I was amazed he had remembered the sermon and the illustration. I knew where the story had come from and began digging through some old books to find it.
I found the book I was looking for that had been stacked away. I had not opened it in 20 years. I opened the old yellowing pages and began flipping through the marked up pages like I had just been reunited with some old friend.
There was a marker in the book. It was an old envelope now faded. My heart jumped when I noticed the handwriting. Could it be? Yes it was! A letter from my grandmother when I was in college. The date was still there on the post mark. I couldn't wait to read the letter.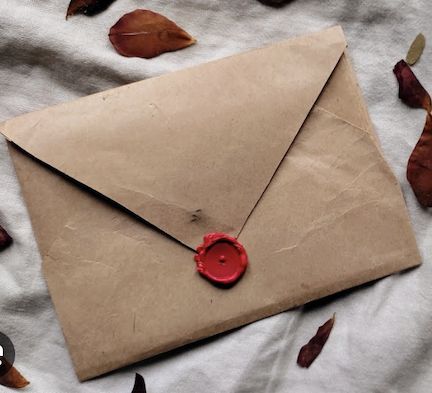 Emotion gripped me as I carefully removed the stationary from the envelope. What a treasure! My dear little grandmother who had loved me and believed in me. What did she have to say to me? The note was so encouraging then, but even more so now.
I love that note. Why? Because I love the sender.
So how is it that we get to the point that we love the scriptures? Simple really. Fall in love with the sender, the source. When we realize the scriptures are a love note to us and we consider the source, and love God more, we develop a pure love for the text.
"Oh, how I love your law! I meditate on it all day long" (Psalm 119:97, NIV).
"I delight in your decrees; I will not neglect your word" (Psalm 119:16).
'Whoever has my commands and keeps them is the one who loves me. The one who loves me will be loved by my Father, and I too will love them and show myself to them" (John 14:21, NIV).
"Your words were found, and I ate them, and your words became to me a joy and the delight of my heart, for I am called by your name, O Lord, God of hosts" (Jeremiah 15:16, ESV).