It was bedtime and my wife and I had all the lights in the house turned off to help our little three-year-old son prepare for bed. The only shining light was in the room where the three of us were sitting. With a not-yet-tired voice, my son said, "Daddy, I need to go potty." Thankful that he was finally learning to use the bathroom on his own, I said, "OK, you know where the bathroom is." I watched as he skipped to the short hallway leading to the bathroom, only to see him turn and run back to me.
"Daddy, I can't go there. It's dark."
"Then turn the light on," I said flatly.
"Daddy, It's scary. I want you to come with me," my little son begged.
With a sigh, I got up and walked behind my son as he trotted toward the bathroom. When we reached the dark hallway, he turned to me and said, "Daddy, put your hands on my shoulders." I put my hands on his small shoulders and followed as he confidently walked on into the darkness.
"Why don't you turn the light on?" I asked.
"It's OK, Daddy. I don't need to," he said, "because you're with me."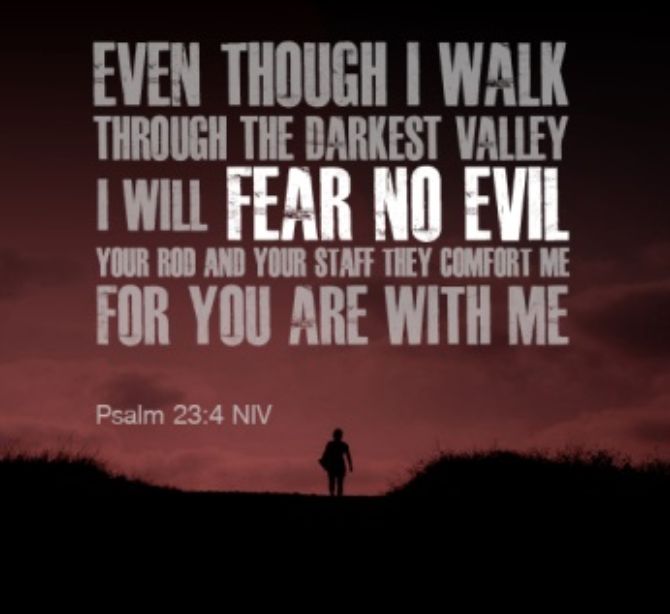 How often we encounter the dark hallways of life! What gives us courage to walk boldly on when we can't see the outcome? With faith like a child, we cling to the knowledge that our Father's strong hands are on our shoulders! "Even if I walk through dark shadowy valleys, I will not fear, because You are with me!" (Psalm 23:4, paraphrased)