Most of us learn pretty early on that in a conflict, getting those feelings of hurt and disappointment out there is more likely to end a relationship than to fix it. But if honesty chases a friend or a partner away, isn't that for the best?
This would be a good time to remember that Jesus said that being honest with others about their faults is like focusing on a "speck" while ignoring the "log" in our own eye.
That's because when we see a fault in someone else, what we can't see is their true motive or what they've been through to cause them to behave that way. By contrast, we know all of these things about ourselves.
As a result, we are in a much better position to see and address our own faults. They are like a log compared to what we can see in someone else.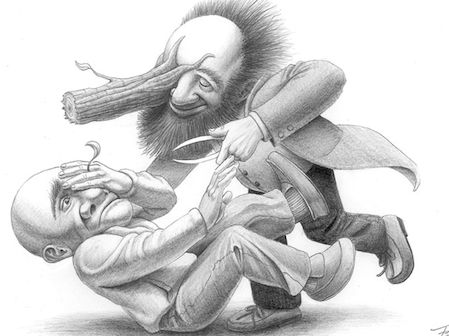 Because we are all sinful by nature, we operate from an egocentric perspective. The result is that our relationships suffer not so much from poor communication as from the wrong focus in our communication.
But what would happen if we approached relationship problems with a focus on fixing ourselves, first? What if we refused to address the specks in the eyes of others until we had thoroughly dealt with our dysfunctional behavior? Is it possible that others might be more open to what we have to say about their faults if we admitted our own and did something about them?
"You hypocrite, first take the plank out of your own eye, and then you will see clearly to remove the speck from your brother's eye" (Matthew 7:5).