In a flagrantly glaring display of irony, the UK's University of Northampton is taking censorship and wokeness to caricaturish new levels by slapping a trigger warning on none other than George Orwell's classic, dystopian novel, 1984, seeking to spare sensitive students from unwitting exposure to "explicit material."
Said "explicit material" is the story of a dystopian future world controlled by thought police, where language is redefined, former events and people are "memory holed," and history is rewritten to suit the narrative of the ever watchful Big Brother. Truth is no longer objective. In fact, truth (or what used to be recognized as truth) is Public Enemy Number One, and must be hidden from the masses at all costs.
It is to this novel that this bastion of re-education education has slapped its stamp of censorship -- woke culture's most prolifically used mark of impending danger – the trigger warning.
This is nothing short of dystopian life, imitating dystopian art, imitating dystopian life. So close to current events have the themes of this sci-fi classic come, that putting a trigger warning on it is like putting a trigger warning on a mirror. Don't look! You might see reality!
In response to criticism, a spokesman for the university said:
"While it is not university policy, we may warn students of content in relation to violence, sexual violence, domestic abuse and suicide. In these circumstances, we explain to applicants as part of the recruitment process that their course will include some challenging texts. This is reinforced by tutors as they progress through their programme of studies. We are aware some texts might be challenging for some students and have accounted for this when developing our courses."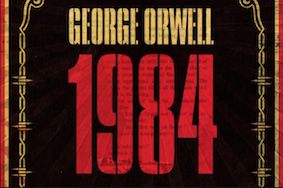 Oh, so it's the violence and sexuality inherent in the story line from which they want to protect these young adults. Really? Even as institutions of education here in the US and around the world want to teach Kindergarteners about gender preferences, while promoting pornography to middle and high schoolers through libraries and reading lists?
What are they really trying to shield these young people from? Is the trigger warning actually for the protection of the delicate, fragile sensibilities of the students? Or is it for the protection of the elites and mavens of indoctrination who fear their subjects students might actually be confronted with reality, and rather than cower under the weight of it, embrace it?