"I desire above all things that my name should be
concealed, and that none be called by the name of
Lutheran; but of Christian. What is Luther? My
doctrine is not mine, but Christ's. I was not crucified
for any. How comes it to pass, that I, who am but
a filthy, stinking bag of worms; that any of the
sons of God should be denominated from my name?
Away with these schismatical names! Let us be
denominated from Christ, from whom alone we
have our doctrine." — Martin Luther
As Luther wrote on the topic of naming a church after him, he suggested that the church would have to be named "filthy, stinking bag of worms," because that is what he was.
Inevitably Luther's followers did name a church after him, against his wishes. I guess they thought that "Lutheran Church" had a better ring to it than "Filthy, Stinking, Bag of Worms Church."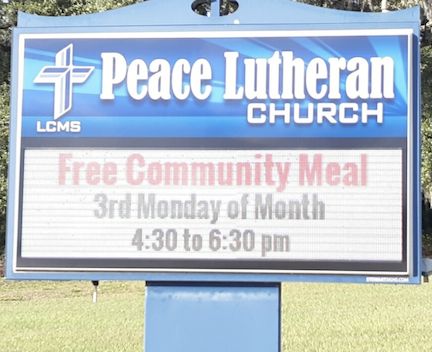 Luther understood that he was a poor example of righteousness, and therefore was not worthy of being the namesake of a church or movement.
He considered himself an example of nothing more than a sinner saved by God's grace. Jesus alone is our model of righteouness. Jesus alone is our example of what is truly good. Jesus alone is the one who saves.
Anyone else placed upon a pedestal will be knocked off. So we might as well follow Luther's example and step on down ourselves. Confessing our sins and our brokeness to others makes us examples of God's Grace. In doing so, we take ourselves off the pedastol, and place Jesus in His rightful place upon it.
"He must increase, but I must decrease" (John 3:30, ESV).

"For everyone who exalts himself will be humbled, but the one who humbles himself will be exalted" (Luke 18:14, ESV).
"For when one says, "I follow Paul,' and another, 'I follow Apollos,' are you not mere human beings?" (1 Corinthians 3:4, NIV).