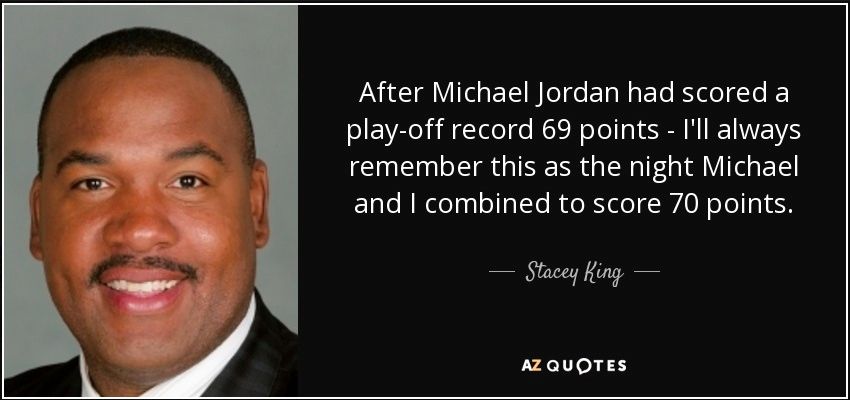 (Said by Stacey King, after Michael Jordan scored a career-high 69 points and Stacey King scored 1 point against the Cavaliers.)
We can go two ways with this quote. There are times we think way too much of ourselves and we claim more credit than we deserve.
But there are other times when we remember whose team we are on. If I ever played basketball, it would make all the difference being on Michael Jordon's team; if football, Tom Brady's team, if baseball, Ty Cobb's team.
Since we have believed, you and I have been on Jesus' team. As such, we must humbly remember to give Him the credit for any good that takes place in our lives.
"I am the vine; you are the branches. If you remain in me and I in you, you will bear much fruit; apart from me you can do nothing" (John 15:5).